This recipe was given to me by Margie Knight from my church in Sacramento, CA, Arcade Baptist Church.  I have made this recipe with throughout the years and it is a great side dish or it can be a meal itself.  Often I serve it with this cornbread.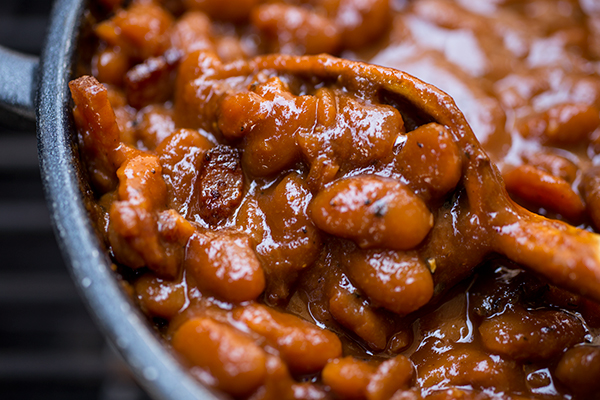 INGREDIENTS:
2 cans of the larger pork & beans
1.5 lbs of bacon, cooked and crumbled
1 lb ground beef, cooked
1 – 2 sweet onions, diced and sauteed in the bacon grease
2 1/2 cups of petite diced canned tomatoes
1 cup of brown sugar
2 – 3 Tbl chili powder
INSTRUCTIONS:
Mix all ingredients all together.
Two ways to cook:
1.   Bake at 300 degrees for 2 hours
OR
2.  Place in Crock Pot on low for 3 – 4 hours